Emeritus Professor (Dr) Gary Goh is a business entrepreneur and academic who works tirelessly to enrich the skills and knowledge of people, business owners and organisations.
He is a Board member in various organisations in Australia.
About Emeritus Professor (Dr) Gary Goh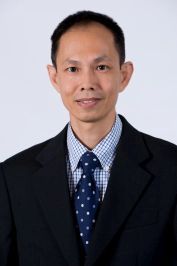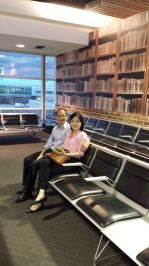 Emeritus Professor (Dr) Boon Ho Gary Goh
Boon Ho Gary Goh (simplified Chinese: 吴文河; born on November 26, 1962 in Singapore) is an author, educator and entrepreneur.
He and his Singaporean business partner wife, Jasmine Koh were married on the 1st September 1995. Gary obtained his Australian residency on the 2nd June 1994. He and his wife emigrated to Australia in May 2000.
Early Life
Born to Singaporean parents, his father was a clerk and mother a housewife, Gary attended Rangoon Road Secondary School and completed his Cambridge General Certificate of Education. He had to work part time jobs and finance his own education during his teenage years as his father passed on suddenly due to a major illness. He continued to study and completed both his Diploma of Electrical Engineering at the Singapore Polytechnic and Full Technological Certificate in Electrical Engineering at the City and Guilds of London Institute, U.K. in 1983.
Education and Career
Gary worked multiple jobs as an instructor to finance his university studies in the United States of America in which he graduated with a Master of Business Administration degree from the University of Dubuque, Iowa in 1990. He holds a Bachelor of Business Administration degree in Entrepreneurial Management from Victoria University in 2014 and a Doctor in Business Administration degree in Year 2002.
He is an Executive Director and Board Member of Australian Corporate Consultants, Australian Certificated Auditors Agency, Australian Quality Training Consultants Pty Ltd, Australian Institute of Certified Practising Trainers Ltd, Australian Institute of Trainers and Assessors, Certified Management Consultants Pty Ltd, National Institute of Australia Pty Ltd, Australian LifeSkills College, Institute of Mindfulness, Study Tour International from 2007 to January 2019.
From 1985 to 2006, Gary has worked in a range of diverse public listed and private organisations in Australia and Singapore. These industries include accounting, aviation, construction, defence, engineering, health care, hospitality, vocational and education training, higher education, police, security, telecommunication, transport and logistics, Australian Government Departments (Department of Education and Training, Civil Aviation Safety Authority, Department of Health, Police Force in Australia). He has worked for major Singapore public listed companies such as M1 Limited, CWT Group of Companies, MAE Engineering Limited and National University Hospital Limited.
He is also an author and educator who works tirelessly to enrich the skills and knowledge of people, business owners and organisations. He has developed innovative learning for life programs such as the Australian LifeSkills program, Create a successful life program, Discovering your true self program, Happiness@work program, Mind Power program, Mindfulness Communication, Positive thinking program and Employability skills program.
In 2013-2016, he assisted Marr Mooditj Training Aboriginal Corporation trading as Marr Mooditj Training Inc. in Western Australia to raise the quality standards of education and training for Aboriginal and Torres Strait Islander students in the remote communities. He donated his time developing and designing education and training programs which take into consideration the unique and changing situations encountered in remote Aboriginal communities and the varying needs of the learners. His flexible training regime development has helped maintain motivation, broaden skills and experience levels and engender greater self-respect. The outcome for the learner is the opportunity for a real job, a proper pay, a status in the community that is well respected and a role model for other community members.
On the back of this work, Marr Mooditj Training Aboriginal Corporation trading as Marr Mooditj Training Inc. won the National Australian Training awards and Western Australia Small Training Provider of the Year awards through Gary's direct involvement.
Since 2015 to present, he has provided ongoing time, donation in developing programs to provide support to learners at risk in The Federation of Western Australian Police and Community Youth Centres Inc.
Gary has published 13 books in business and motivational skills.
He was awarded the Honorary Professorship title by SABI University in France (French Ministry of National Education unité administrative immatriculée is 0755607M) in 2016, an Honorary Doctor of Education Degree by Southwest State University (formerly known as Kursk State Technical University) in 2015, an Honorary Doctor of Business degree by California International Business University in 2014, Honorary Fellow of the Australian Institute of Certified Practising Trainers in 2012 for his achievements in business, leadership, the learned professions, philanthropy, social justice, contributions to the business world, education and training.
In December 2002, he was appointed Justice of Peace (Qualified) by the Department of Justice and Attorney General, Queensland Government in Australia.
Books
Applied MBA Management by Application (Book ISBN number: 978-0-8059-8413-2)
https://www.amazon.com/Applied-MBA-Emeritus-Professor-Gary-ebook/dp/B0050Q6X6O
https://www.amazon.ca/Applied-MBA-Boon-Gary-Goh/dp/0805984135
https://www.amazon.co.uk/Applied-MBA-Boon-Gary-Goh/dp/0805984135
https://www.abebooks.com/book-search/author/emeritus-professor-gary-goh/
Life Lessons (Book ISBN number: 978-1-4809-7710-5)
https://www.amazon.com/Life-Lessons-Gary-Goh/dp/1480977101
https://www.bookdepository.com/Life-Lessons-Gary-Goh/9781480977105
https://www.ibs.it/life-lessons-libro-inglese-gary-goh/e/9781480977105
https://www.thriftbooks.com/w/life-lessons_gary-goh_gary-goh/18512227/#isbn=1480977101&idiq=25658644
Business Mantra (Book ISBN number: 978-1-4809-7854-6)
https://www.bookdepository.com/Business-Mantra-Gary-Goh/9781480978546
https://www2.barnesandnoble.com/w/business-mantra-emeritus-professor-dr-gary-goh/1128285247
https://www.booktopia.com.au/business-mantra-gary-goh/prod9781480978546.html
https://www.amazon.co.jp/Business-Mantra-Gary-Goh/dp/148097854X
https://www.amazon.in/Business-Mantra-Emeritus-Professor-Gary-ebook/dp/B07C95K49B
http://rosedogbookstore.com/business-mantra
Mind Power: Unlock the Power of the Human Mind (Book ISBN number: 978-1-4809-7853-9)
https://www.amazon.com/Mind-Power-Unlock-Human-ebook/dp/B07D2M7XJL
https://www.bookdepository.com/Mind-Power-Gary-Goh/9781480978539
https://www.thriftbooks.com/w/mind-power-unlock-the-power-of-the-human-mind_gary-goh/19882874/#isbn=1480978531&idiq=30413005
http://rosedogbookstore.com/mind-power/
Live a Life (Book ISBN number: 978-1-4809-7916-1)
https://www.amazon.com/s?k=live+a+life+by+gary+goh&ref=nb_sb_noss
https://www.kobo.com/us/en/ebook/live-a-life
https://www.thriftbooks.com/w/live-a-life_gary-goh/19093251/#isbn=1480979163&idiq=27539927
https://www.bookdepository.com/Live-Life-Gary-Goh/9781480979161
https://books.google.com.au/books/about/Live_a_Life.html?id=S1NVDwAAQBAJ&redir_esc=y
Health, Wealth and Happiness (Book ISBN number: 978-1-4809-9549-9)
https://www.amazon.com/Health-Wealth-Happiness-Gary-Goh/dp/1480995495
https://www.bookdepository.com/Health-Wealth-Happiness-Gary-Goh/9781480995499
https://www.angusrobertson.com.au/books/health-wealth-and-happiness-gary-goh/p/9781480995499?gclid=EAIaIQobChMI0dT6nKKq4QIVwxePCh3U3QbcEAYYASABEgItIvD_BwE
https://www.fnac.com/livre-numerique/a13376659/Emeritus-Professor-Dr-Gary-Goh-Health-Wealth-and-Happiness
References
https://www.amazon.com/-/e/B07R68RG2W
https://www.dymocks.com.au/books/?author=gary+goh
https://biographersinternational.org/authors - Search name: Goh, Gary